#11 HONORABLE MENTIONS
KATE HARPER
[The West Wing]
CLAUDIA JEAN GREGG
[The West Wing]
LAURA HOLT
[Remington Steele]
NANCY BOTWIN
[Weeds]
LIZ LEMON
[30 Rock]
NINA MYERS
[24]
LYNETTE SCAVO
[Desperate Housewives]
JANET FRAISER
[Stargate SG-1]
TEMPERANCE BRENNAN
[Bones]
#10 WILL BAILEY [THE WEST WING]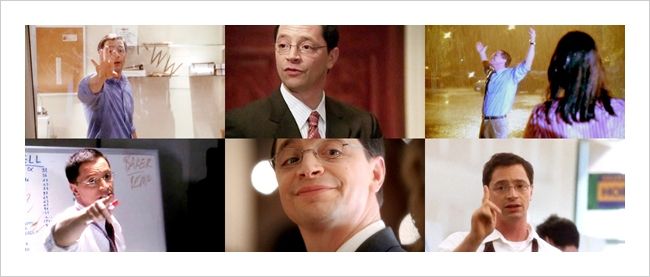 WILL:
I need to see my bed. In fact, I'm thinking about carrying a picture of it in my wallet.
#09 MICHELLE DESSLER [24]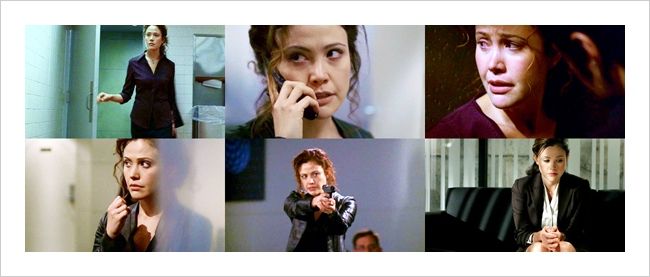 MICHELLE:
I'd go with you anywhere....as long as I don't have to cook.
TONY:
Sweetheart, if you promise not to cook, I'll take you with me anywhere.
#08 KATE TODD [NCIS]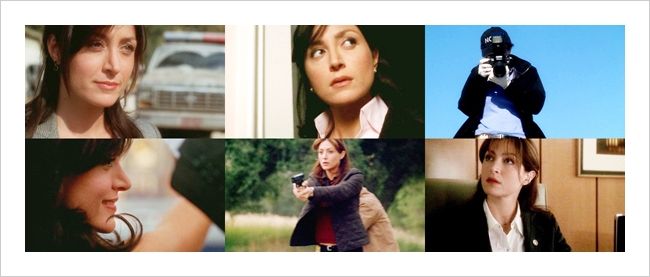 GIBBS:
You ever worked a crime scene, Agent Todd?
KATE:
I am a Secret Service agent.
GIBBS:
I thought not.
KATE:
Look, don't dismiss me, okay? I earned my jockstrap.
GIBBS:
Yeah, does it ever give that empty feeling?
KATE:
What?
GIBBS:
Your jockstrap.
KATE:
No. Like some species of frogs, I grow what I need.
#07 KIRSTEN COHEN [THE OC]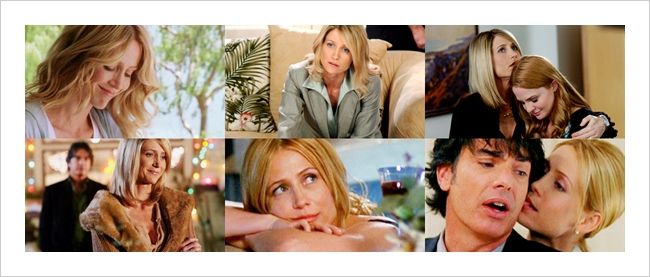 SANDY:
When you were 22 what did you say? You said you'd never be like your parents, you'd never have their life.
KIRSTEN:
I was 22. I stank of patchouli and I lived in the back of mail truck.
SANDY:
And you were fun. And you married me.
#06 LILLY RUSH [COLD CASE]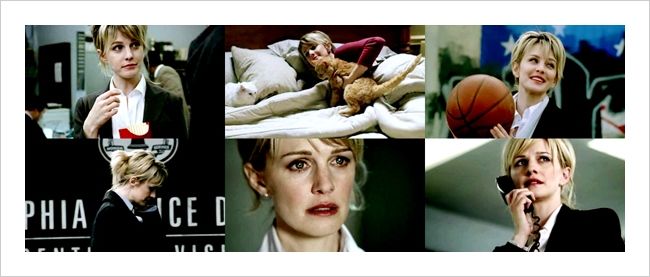 LILLY:
It's so much easier to believe monsters do these things. Not men.
#05 ELIZABETH WEIR [STARGATE ATLANTIS]
ELIZABETH:
Okay, well keep me in the loop.
ZELENKA:
You are the loop.
#04 TAMI TAYLOR [FRIDAY NIGHT LIGHTS]
TAMI:
Can I help you make the decision?
ERIC:
Sure, go ahead. Make the decision. What's your decision? Make the call.
TAMI:
Start Saracen.
ERIC:
Start Saracen? I cannot start Matt Saracen.
TAMI:
Start Voodoo.
ERIC:
I don't want to start Voodoo.
TAMI:
Start me.
ERIC:
I would love to start you.
#03 AMY GARDNER [THE WEST WING]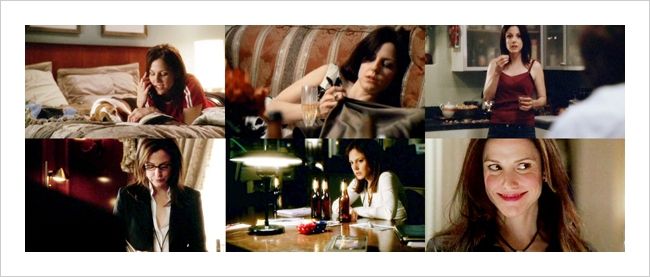 JOSH:
You went over my head, and you did it behind my back.
AMY:
Quite the contortionist, am I.
#02 SARA TANCREDI [PRISON BREAK]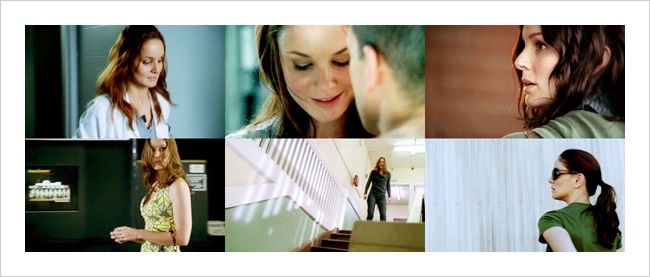 GOV. TANCREDI:
What was it your mother used to say? "It's always nice to be invited to the dance, even if you don't have the right shoes"?
SARA:
Yeah. She also used to say "Your father's a lying bastard" but I figured that was just the booze talking.
#01 LORELAI GILMORE [GILMORE GIRLS]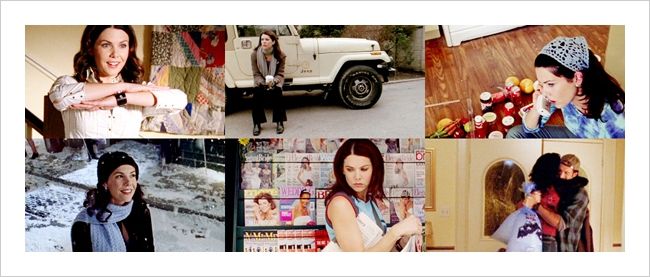 RORY:
Close your eyes, clear your head.
LORELAI:
No, because clearing my head just means that all the knowledge I have painstakingly stuffed in there will leak out. In order to make room for stuff, I lose stuff. It's a very vicious circle.